Posted in
Das Max-Planck-Institut für Mathematik sucht für die Buchhaltung zum nächstmöglichen Zeitpunkt eine/n
Sachbearbeiter/in in der Buchhaltung (m/w/d)
(Vollzeit/Teilzeit)
Unsere Buchhalterin geht nach fast dreißig Jahren Institutszugehörigkeit in den wohlverdienten Ruhestand.
Wir suchen daher ab sofort eine/n Nachfolger/in welche die Tätigkeit mit Freude übernimmt und uns
hoffentlich viele Jahre begleitet. Unser junges Team besteht aus vielen langjährigen Mitarbeitern.

Die Vollzeitstelle ist zunächst auf zwei Jahre befristet. Eine schnellstmögliche Entfristung wird angestrebt.
Die Stelle ist grundsätzlich teilzeitfähig, sofern durch Jobsharing die ganztägige Wahrnehmung der Aufgaben gesichert ist.
Ihre Aufgaben
Eigenverantwortliche Bearbeitung sämtlicher Buchhaltungsvorgänge
Haushaltsplanung und Haushaltsüberwachung, Steuerung sowie Überwachung der Mittelbewirtschaftung
Selbständige und termingerechte Erstellung von Monats- und Jahresabschlüssen sowie Umsatzsteuervoranmeldung
Ansprechpartner*in und Verantwortliche*r als Steuerbeauftragte des Instituts
Einkauf
Administrative Aufgaben (dazu gehört auch Korrespondenz in Englisch und Deutsch) sowie Abwesenheitsvertretung der Kolleginnen/Kollegen
Ihr Profil
Erfolgreich abgeschlossene kaufmännische Ausbildung oder vergleichbare Qualifikation, idealerweise mit Zusatzqualifikation im Fachbereich, z. B. geprüfte/r Bilanzbuchhalter*in oder Finanzbuchhalter*in
Sie haben mindestens 3 Jahre Berufserfahrung in der Buchhaltung
Ihre Kenntnisse in MS-Office (insb. Excel) sind gut und Sie haben Erfahrung in der Nutzung von ERP-Systemen, idealerweise "SAP"
Sehr gute Deutschkenntnisse in Wort und Schrift sowie gute Englischkenntnisse
Hohes Maß an Selbstständigkeit, Kommunikationsfähigkeit und Zuverlässigkeit
Unser Angebot
Wir bieten Ihnen einen sehr modern ausgestatteten Arbeitsplatz in der Bonner Innenstadt, ein attraktives Umfeld mit sehr gutem Arbeitsklima
sowie die Möglichkeit ein bezuschusstes Jobticket zu erwerben. Die Vergütung erfolgt nach TVöD, je nach Qualifikation und Berufserfahrung
unter Einschluss aller Sozialleistungen (z. B. betriebliche Altersversorgung, Sonderzuwendung (Weihnachtsgeld) usw.) entsprechend den
Regelungen des öffentlichen Dienstes (Bund).
Die Max-Planck-Gesellschaft strebt nach Geschlechtergerechtigkeit und Vielfalt.
Die Max-Planck-Gesellschaft hat sich zum Ziel gesetzt, mehr schwerbehinderte Menschen zu beschäftigen. Bewerbungen Schwerbehinderter sind ausdrücklich erwünscht.
Ihre aussagekräftigen Bewerbungsunterlagen senden Sie uns bitte
mit Gehaltswunsch,
maximaler wöchentlicher Arbeitszeit,
sowie Ihren frühestmöglichen Eintrittstermin,
als eine PDF-Datei, per E-Mail an bewerbung$@$mpim-bonn.mpg.de.
Postalisch gesandte Bewerbungen werden datenschutzgerecht entsorgt und nicht zurückgesandt.
Für Rückfragen stehen wir Ihnen unter der Telefonnummer 0228-402 255 gern zur Verfügung. Wir freuen uns auf
Ihre aussagekräftigen Bewerbungsunterlagen.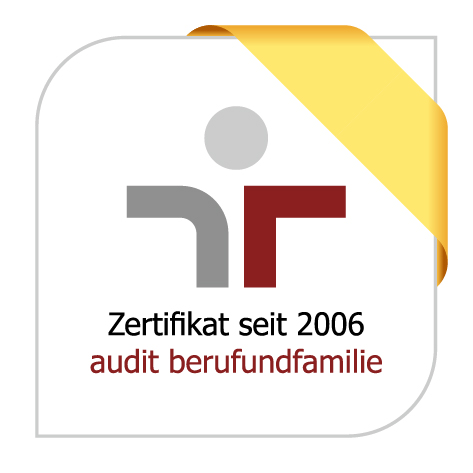 Posted in
To apply for a stay at the MPIM, please fill out the online application form and provide all required documents. If you have any questions, please contact us at application@mpim-bonn.mpg.de.
The selection committee meets three times per year. The deadline for the next application is January 8, 2023. Please note that also the letters of recommendation (two) should have been uploaded by the time of the deadline.
Important practical issues:
You need 2 letters of recommendation. It is very important to input current email addresses for the recommendation letter writers, as once you upload your application (and only then!) a request for writing a recommendation letter is sent automatically to these addresses. A timely uploading of your application is therefore essential for the letter writers to have sufficient time to finish their work before our deadline.
Guest program applications (for mathematicians with tenure):
It is best to apply about one year before the intended starting date of your stay. During June-July we are usually overbooked and hence have to be very strict with invitations for that period. The application period can be up to one year.
Postdoc applications:
Please try to apply in our November or January meetings if you plan to come in the fall after you received your PhD. In this case you can apply for up to two years and we will assign a Mentor to you, who will introduce you to their research group in Bonn.
Posted in
Application
Since 1st of December 2011 the IMPRS shares an online application
website with its partner Bonn International Graduate School Mathematics:
http://www.bigs-math.uni-bonn.de/application/online-application/
In addition to CV, statement of purpose, degrees and academic records,
proficiency in English and 2 letters of recommendation, which you should
submit at the online application website, we ask you for a copy of your
Bachelor's or Master's thesis if available (electronic version
prefered). Send this to:
Email
imprs$@$mpim-bonn$.$mpg$.$de
Address
Max-Planck-Institute for Mathematics
IMPRS-ModuliSpaces
P.O. Box 7280
D-53072 Bonn
Germany
Important Notes
Visa: Students from most countries outside the European Union will have to apply for a visa to study in Germany. For details, ask the nearst German Embassy or Consulate, advisably before you send the application. Usually you must submit a letter from us stating that you are accepted, and a proof of financial support (e.g. award of IMPRS scholarship).
The deadline for the summer term is November 30. The deadline for the winter term is April 30. Applications will be considered by a Committee. Expect an answer within four weeks after the deadline.